Because I'm hitting a certain age when I'm getting older but men stay the same (thanks Tres Bien!), I've actually decided to take a look at those who grow old with me. Inspired by Lucy and Ali's BA 24 gang, I've done some research to find 26 year old footballers whom I could invite to be members of my bad-ass gang, and I've come to certain conclusions.
Click on thumbnails to enlarge pics.
First of all, my crowd can easily be divided into three categories: The Good, The Bad and The Ugly. Some may overlap of course, but I'll try to keep it simple.
The Good
They say you should always start with the positives, so I give you the lovable Kaká. He may belong to Jesus, but his towel belongs to me, and I think I'll take it back,
now
.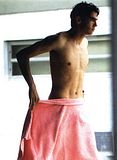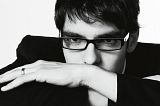 Next is Mikel Arteta, who is cute-ish and an awesome player and reminds me of the young Syd Barrett - it's the eyes. Add the fact he's BFF with Xabi (although he has a strange way of showing it) and I can only say - welcome Mr Arteta, please make yourself comfortable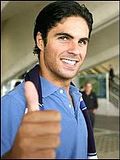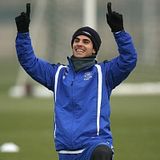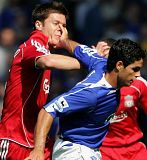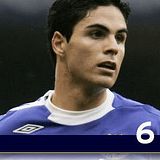 I can't leave out Pepe Reina, the ever smiling camarero of the Spanish NT and Liverpool FC.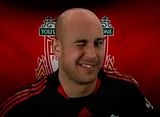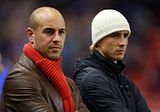 Marco Borriello doesn't mind getting nekkid for me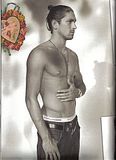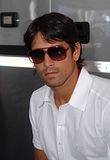 Then we have a Random Swedish Baller, who looks just like a Random Swedish Baller. I don't know much about him aside from the fact he plays for Werder Bremen, but he's a bit of a looker given the competition, so we'll put him in there too. Apparently he also goes by the name of Markus Rosenberg.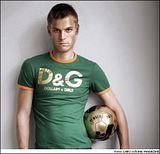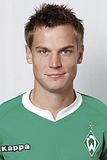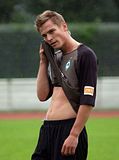 I could add Petr Čech here as well, just because I don't remember any of his mischiefs and because he, well, looks sheepish.
OK, on to more interesting stuff.
The Bad
Oh yeah. We have plenty of those. From playboys and womanizers to downright batshit crazies, BA 26 has it all.
I'll just say Joey Barton and leave it at that. Believe me, you would not want to meet BA 26 in a dark alley. Not that it means much to Joey, he has no stage fright when it comes to CCTV.
Antonio Cassano, oh yeah,
the literary genius
and a definite oddball.
Then we have Adriano and Jermain Defoe, da playaz, ya feelz me?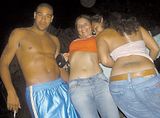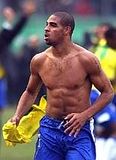 Finally, the surprise inclusion of a certain Victor Valdes. He may not look scary or mad at all, but don't be fooled for he prefers to talk
using his hands instead
.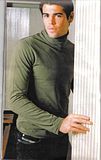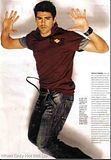 EDIT: And Jermaine Pennant too
The Ugly
OK, most of the bad guys can find a place here as well, but I'll just go with the unfortunate ones.
Server Djeparov, the Uzekistani footballer, Asian player of the year and a Chelsea prospect shows off the
it
hairstyle for spring/summer 2009, that we hope will get back in style at football grounds around the galaxy. But he has a fierce rival in Fabricio Coloccini - it's more epic than the epic Derek Zoolander vs. Hansel showdown!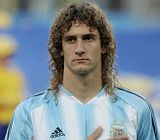 Not mentioned: Darijo Srna, Michael Essien, Alberto Gilardino, Phillipe Mexes, Helder Postiga, José Bosingwa...
So what can be learned from this?
We may not be all that pretty but you wouldn't want to say it to our face.
We are the ultimate BA group. We can kick your ass. We can kick anyone's ass. We

will

kick anyone ass.
We are bipolar as a group and as individuals. We have both angels and the spawn of Satan.
We are the icons of style.

Cast your judgment! Does the collective awesomeness of Kaká, Pepe Reina, Mikel Arteta and myself outweigh the ickiness of Joey Barton, Antonio Cassano and myself?